What Are Courtesy Vehicles?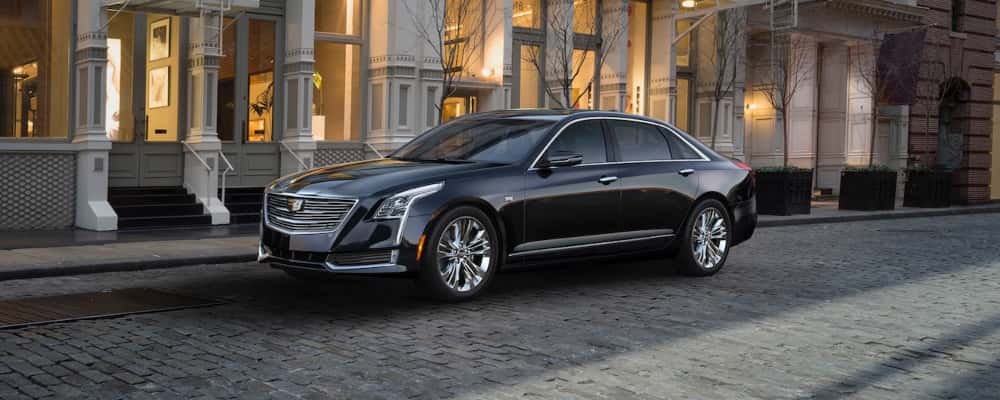 ---
With so many options out there, we know it's difficult to decide between a car that's new or used. But what if there was another option? Whether you're shopping on a budget or you simply want to make the smart choice and save as much as you can on this next car purchase, we're confident we can find the right vehicle for you.
Whereas buying used vehicles is primarily luck-based given prior service records, environment, age, mileage, etc, finding a good deal on a luxury vehicle that checks all those boxes is even harder. But there's no need to worry because, with our courtesy vehicle option, you get the best of both worlds! Our retired courtesy loaners offer an excellent opportunity for our clients to drive a new Cadillac at a significantly reduced price and still receive new car rates and special discounts.
Benefits of Courtesy Vehicles
Have you ever wondered what happens with the dealer-owned vehicles that stay on the dealership lot and are used exclusively for business purposes? Or how about the models that serve as temporary rentals for service-center clients whose personal vehicles will take longer to repair than they can wait? These are known as courtesy vehicles.
Used cars are vehicles that have been registered. So once it's been registered, legally, it is considered used. These vehicles have never been titled but because they have been driven as a service loaner or demonstrator, the manufacturer requires dealers to sell them as like-new vehicles.
What are the Benefits of Buying a Rizza Cadillac Courtesy Vehicle?
Competitive Prices

Receive New Car Rates and Special Discounts

Higher Standards of Quality

Total Confidence in your Pre-Owned Cadillac
Why Choose a Courtesy Vehicle?
In terms of depreciation, luxury vehicles take the largest hit in the first 1-3 years after their purchase. When buying new, that is a loss in value that you are responsible for. When you choose to buy a courtesy vehicle, the dealership is the one that assumes the weight of that cost.
At Rizza Cadillac, since our courtesy vehicles live on-site when they're not in use by a client, our courtesy cars are seen by our expert technicians at our service center when they are in need of service whether that be an oil change, tire rotation, detailing, or minor work. Our technicians offer only the highest level of quality and care so you never need to worry about the courtesy vehicle condition. Our courtesy car fleet is hand-chosen to the cream of the crop so you can rest easy knowing you're getting premium choices at affordable prices.
Find the Right Vehicle at Rizza Cadillac!
Browse our inventory to compare our pre-owned Cadillac vehicles and more. Or contact us to learn how to purchase a courtesy vehicle today!