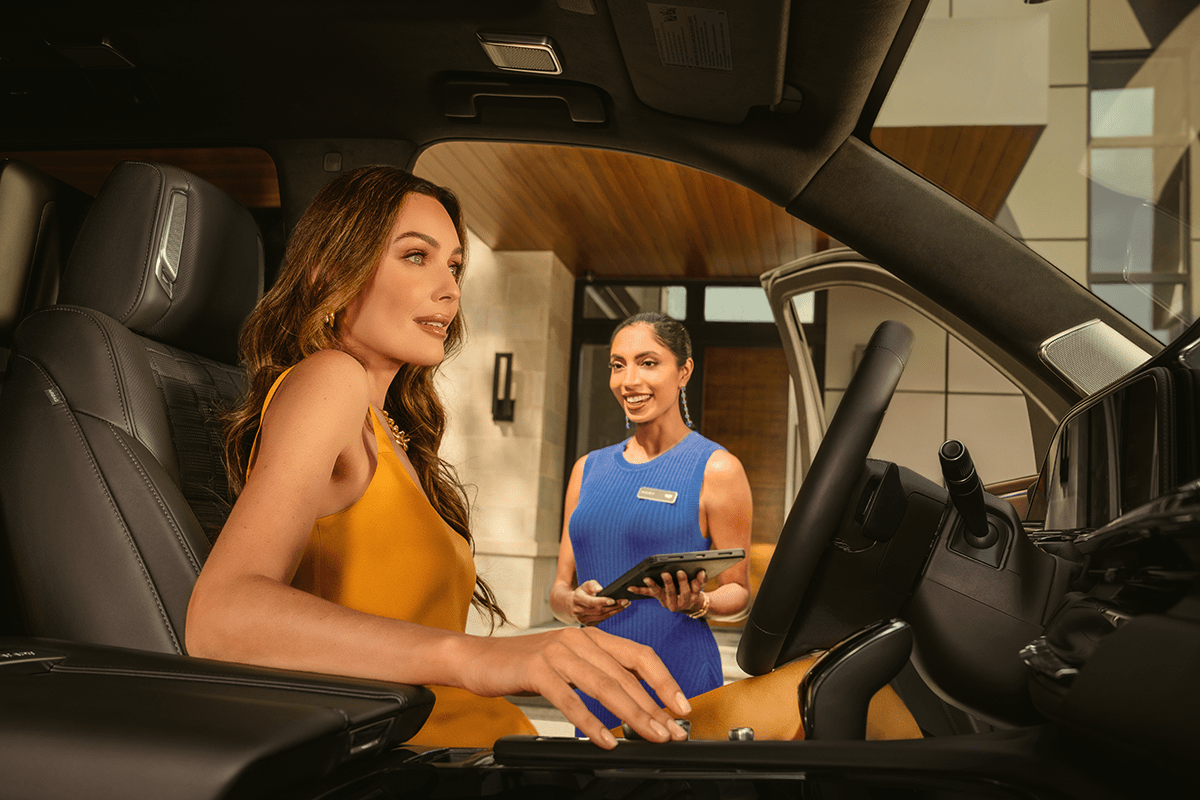 Reliable Cadillac Service in Tinley Park, IL
Our certified Cadillac service center near Orland Park is the best place to maintain your Cadillac's performance. We understand your Cadillac deserves the best care and attention, which is why our certified technicians are equipped with the expertise and modern equipment to handle all your service and repair needs. Our Cadillac service team can keep your car running smoothly with routine maintenance, diagnostics, and major repairs.
Certified Cadillac Service Near Orland Park
Our Cadillac service center near Orland Park is a short drive from Chicago for certified service. Our service professionals are trained by Cadillac and know all about these cars, so your car will get the special care it needs. From oil changes and brake inspections to tire rotations and engine repairs, our team is committed to providing reliable, efficient, and accurate service. We use genuine Cadillac parts to maintain the integrity and performance of your vehicle, giving you peace of mind with every service visit.
Convenient Cadillac Service Center Near Chicago
Our Cadillac service center near Chicago is easy to reach from Oak Lawn or Bolingbrook. Whether you live in the city or the suburbs, our service center is your trusted destination for all your Cadillac maintenance and repair needs. We prioritize customer satisfaction and aim to provide a seamless service experience. Our team is dedicated to ensuring your Cadillac receives exceptional care and attention, and we strive to exceed your expectations at every visit.
Schedule Your Certified Cadillac Service Near Orland Park at Rizza Cadillac Today!
Visit our Cadillac service center in Tinley Park today, and experience the quality and professionalism that set us apart. Schedule your service appointment online or give us a call, and let our experienced technicians take care of your Cadillac with precision and expertise in Tinley Park. With our commitment to excellence, you can trust us to keep your Cadillac performing at its best.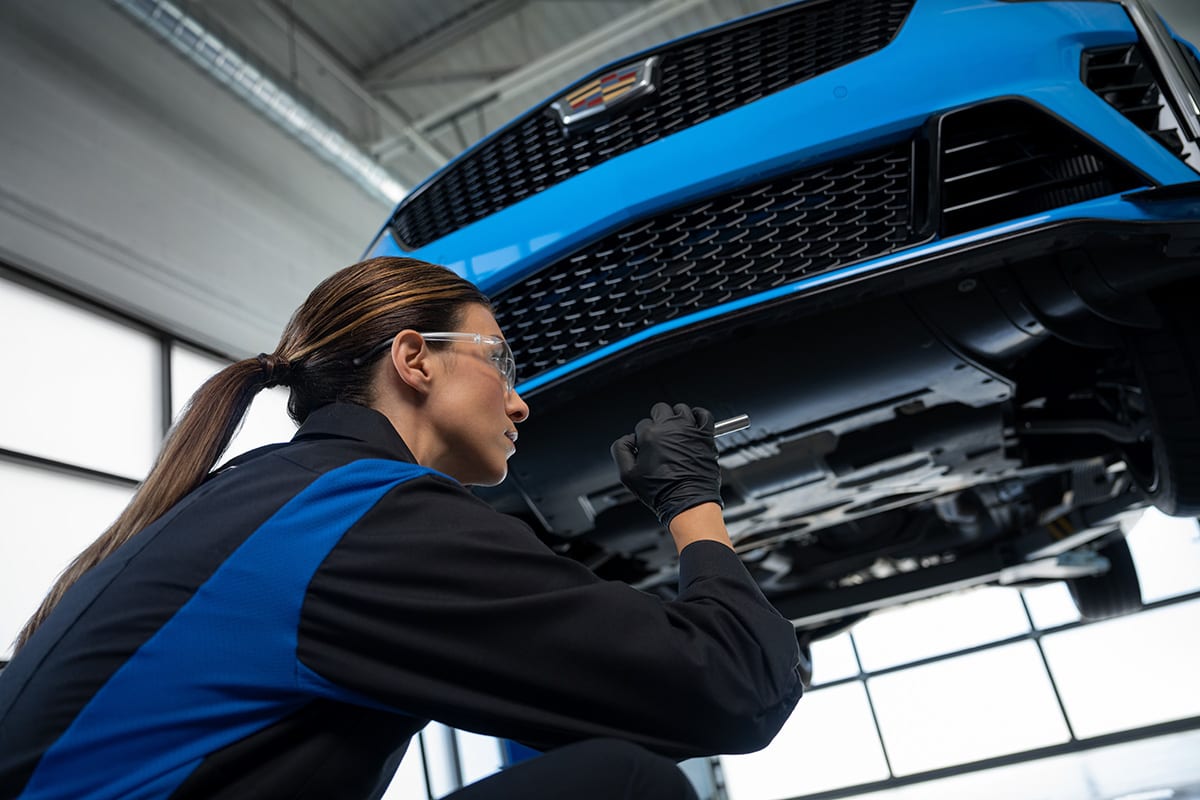 Multi-Point Vehicle Inspection
With your Multi-Point Vehicle Inspection, you get a thorough assessment of your vehicle by the certified service experts. So protect yourself and your automotive investment with a comprehensive vehicle inspection at your go-to car repair and maintenance source, Rizza Cadillac, today.
Professional Car maintenance in Tinley Park you can rely on
When it's time for car maintenance or repair near Orland Park, visit the Cadillac certified service experts to handle all your vehicle needs. Nobody knows your vehicle better than these trained automotive service professionals, so from oil changes to engine replacements, let our Cadillac service center take care of everything!