Cadillac Courtesy Vehicles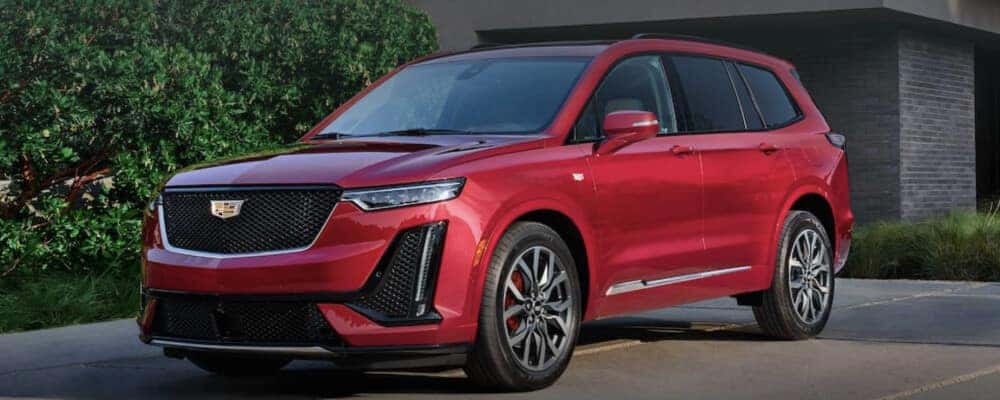 ---
Are you looking to buy a certified pre-owned or used Cadillac vehicle? While they are certainly less costly, buying a used vehicle in Orland Park can be a lengthy process. Finding out about maintenance records, mileage, and any potential malfunctions can be a tedious task. But, with a courtesy Cadillac from Rizza Cadillac, you don't have to worry about all of that. Get a Cadillac that you can rely on and afford with Rizza Cadillac.
What Is a Cadillac Courtesy Vehicle?
Cadillac courtesy vehicles, or Cadillac service loaner vehicles, are models that are owned by Rizza Cadillac that remain on our lot. These vehicles are loaned to those whose personal cars will stay in service for an extended period. Cadillac demonstrator vehicles, aka "demo vehicles," are new vehicles that haven't been registered with the state, but have been previously driven by our employees on our lot. Because courtesy vehicles have never been titled, Cadillac requires courtesy vehicles to be sold as "like new vehicles." Rizza Cadillac purchases new Cadillac vehicles to serve as courtesy vehicles for our service customers in Oak Lawn and elsewhere. Eventually, these courtesy vehicles are added to our pre-owned inventory.
Benefits of Buying a Cadillac Service Loaner Vehicle
What are some benefits of buying a Cadillac courtesy vehicle near Bolingbrook over a pre-owned one? Not only will you receive a vehicle that is like-new with very low mileage, but you'll also reap the following benefits:
New car interest rates. Pre-owned vehicles can come with higher interest rates. A courtesy vehicle is considered "new," you'll get the lower rates you would usually find on a new car.
Unbeatable prices and special discounts. You'll receive significant savings on a courtesy vehicle versus a new one.
Slower depreciation. Because luxury vehicles depreciate the most during their first three years, you'll have to take responsibility for this loss in value. However, with a courtesy vehicle from Rizza Cadillac, you'll have a luxury car after its peak depreciation rates.
Secure a Cadillac Courtesy Vehicle From Rizza Cadillac
At Rizza Cadillac, we carefully pick only the best vehicles for our fleet of courtesy vehicles… because it's courtesy of us to give our customers the best, right? Explore our inventory of demo vehicles today. Contact us to learn more about purchasing one of our courtesy Cadillac vehicles, or visit us in Tinley Park to speak with us in person.